How to Generate the Wattage You Need for Small Spaces with Micro-Cartridge Heaters
As engineers push the design envelope smaller and smaller, generating the right amount of heat for confined spaces can be challenging. Micro-cartridge heaters are a great solution that pack a lot of punch. They are an excellent source of localized heat for applications that demand precise thermal control in small spaces.
When a heater is properly positioned, and the precise wattage has been calculated, micro-heaters deliver uniform temperatures up to 1200°F (648.9°C). Backer Hotwatt's extensive selection of cartridge heaters is ideal for solving difficult engineering, manufacturing, and performance challenges across a wide range of applications.
Micro-Heaters Meet the Challenges of Miniaturization
Backer Hotwatt's micro-cartridge heaters bring the heat to the smallest of applications. Our micro-heaters work across the spectrum, proving heating solutions for a variety of industries, from medical devices to semiconductors and mass spectrometry to opto-electronics.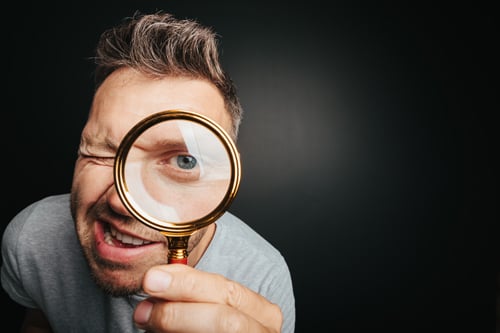 With three wattage range options, we have the micro-cartridge heater you need to solve your output and design challenge. Our Low-Watt and Superwatt heaters are an economical solution for applications requiring heat in small spaces with wattage up to 60 watts per square inch. They are a great choice when you want to customize your application or add features such as bushings and flanges.
For more complex applications, our revolutionary SunRod micro heater is the smallest heater cartridge you can buy. SunRod offers the highest wattage and most uniform heating capability and can be designed in lengths as small as 1/2-inch!
SunRod heaters are designed for very small design spaces where high wattage is needed. The patented split-sheath design—which eliminates the failure points of conventional mini heaters—offers maximum heat transfer, uniform temperatures, and longer life.
Below is a comparison of our Low-watt, Superwatt and SunRod micro-heater options.
Low Watt Density

Economical

Readily adaptable to special requirements

Units can be sealed from moisture

Available in longer lengths

Superwatt

Higher watt density

Accelerated heat transfer means longer life at higher watt densities

Swaged construction is ruggedized for high-vibration applications

SunRod

Expands when heated for best heat transfer

Extremely high watt densities

As small as .4" in length

Hot tip means longest heated section
Micro-cartridge heaters are available in 1/8-inch and 4mm diameters. Our miniature cartridge heaters are available in 5/32-inch and 3/16-inch options and in densities up to 60 watts per square inch. Depending on your application, we can supply a higher watt density 1/8-inch cartridge heater that offers quicker heat transfer. Heater lengths run from just 1/2-inch to 4 inches long.
How to Calculate the Precise Wattage
Micro-heaters offer amazing versatility, efficiency, and consistently high performance. To work properly, they must be positioned correctly, and the precise wattage must be determined. Many factors affect the wattage needed, including:
What is the material you are heating up?
What is the environment?
What is the weight of the material? How does the material react to certain heat?
How quickly does it heats up?
What temperature are you starting at and what temperature do you want to hit, and in what length of time?
We can help you pinpoint the wattage you need—possibly with the aid of a variable voltage transformer—to streamline the design and development phase of your project.
We Can Help
We've been at it for many years! Established in 1952, Backer Hotwatt, Inc. has been a trusted source of superior quality heating elements for OEMs in the medical, industrial, semiconductor, commercial, packaging, instrumentation, aviation, transportation, refrigeration/air conditioning, and military fields for almost 70 years.
You can be confident in our manufacturing skill and collaborative support: we are the biggest and the best supplier with the most comprehensive selection of heaters in the industry. We're here to help you design and manufacture the best heater for your crucial heat control requirements.
We can help you solve those tough engineering challenges presented by heating ever smaller spaces. Our patented high-temperature heaters give you the longer life, reliability, and uniform temperatures you need.
When you need a lot of heat in a small space, our extensive eBook shows you how. To learn more, download our micro-cartridge heater eBook or contact an engineer today to set up an exploration consultation.