Heaters for Medical Devices

It's not an overstatement to say that lives depend on the work we do manufacturing heaters for OEMs in the medical device sector. Your standards are impeccable because positive patient outcomes rely on medical equipment performing optimally, which includes the precise measurement and regulation of temperature in items and processes that range from: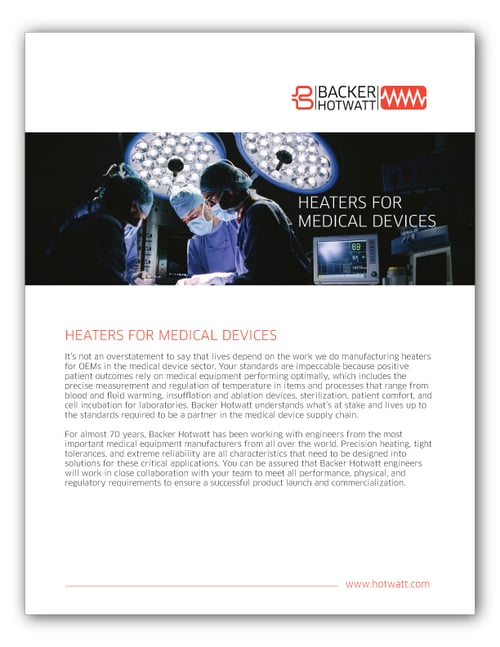 Blood and fluid warming

Insufflation

Endometrial ablation

Sterilization

Patient comfort

Cell incubation for laboratories
Crucial Heat Control
Backer Hotwatt understands what's at stake and lives up to the standards required to be a partner in the medical device supply chain. We've created a resource to help OEMs and engineers to get an inside look at how we serve the medical device sector, because when it comes to controlling the environment of your application, heat and temperature are crucial to consider.
Please complete the form to download your "Heaters for Medical Devices" guide.